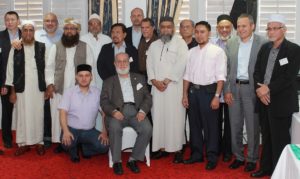 Executive Members of World Halal Council will meet in Kuala Lumpur, Malaysia for the mid-year executive meeting.
As per the charter of WHC, the leading umbrella body of Halal certifiers worldwide, the executive members convene together two times a year. The mid-year meeting is held traditionally around April as most of the members prefer to visit MIHAS Show and also participate some other events that are concurrently held. The second meeting is held together with Annual General Meeting which is held once a year.
This meeting will be the first executive meeting of new WHC management. The program of activities, new membership applications, and other agenda will be the subjects of the meeting. It is expected that all executive members will be in KL for the meeting as well as for the other functions.